Want to bring a exhibit to the show, but not sure how it all works?  Hopefully this page can answer your questions.
First off, There is no charge to exhibit during the show.  We understand the work and money that goes into coming to the show, and for that reason we don't make you pay to come.  You are welcome to begin bringing your exhibits at any time.  Beginning Sept 26 there are generally people at the showgrounds during the day and the gates will be open while people are there.  If you are going to drop off exhibits during the late evening or before Sept 26th, please try to contact an officer to make sure we can get you in the grounds.
The exhibitor Entrance is on Enterprise Road: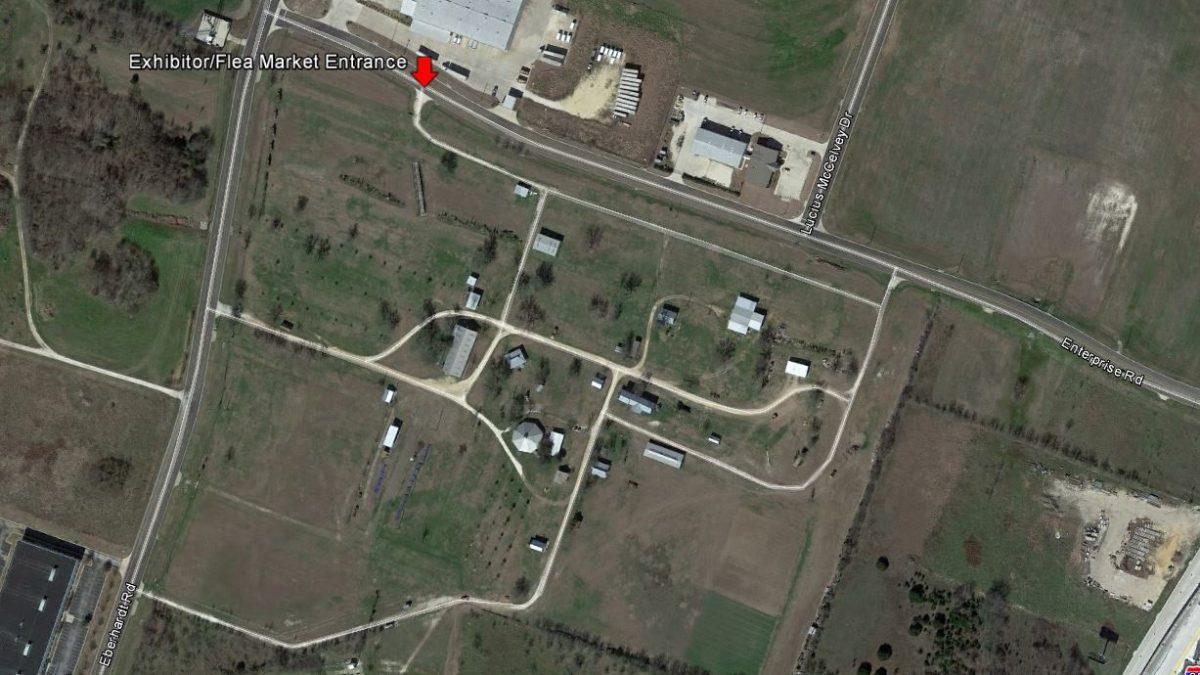 Please park trucks and trailers on the east end of the showgrounds: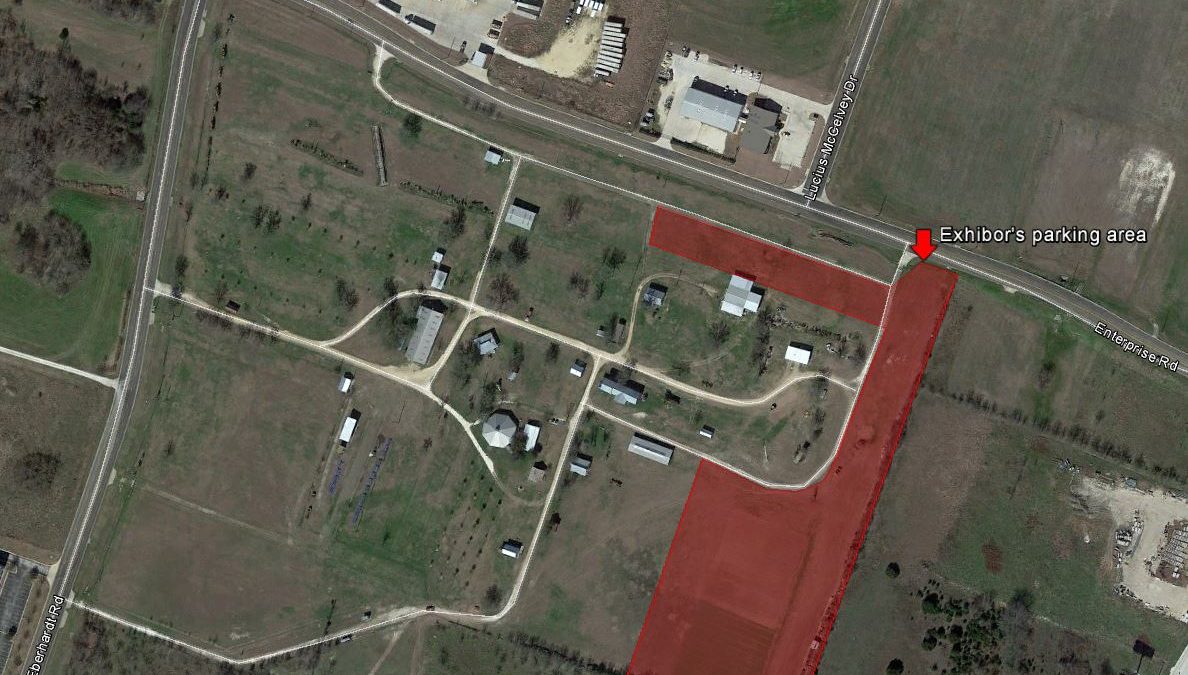 Exhibitor registration is from Noon-4 p.m. on Friday October 2th, and from 8am-Noon on Saturday October 3th.  Stop by and register at your convenience.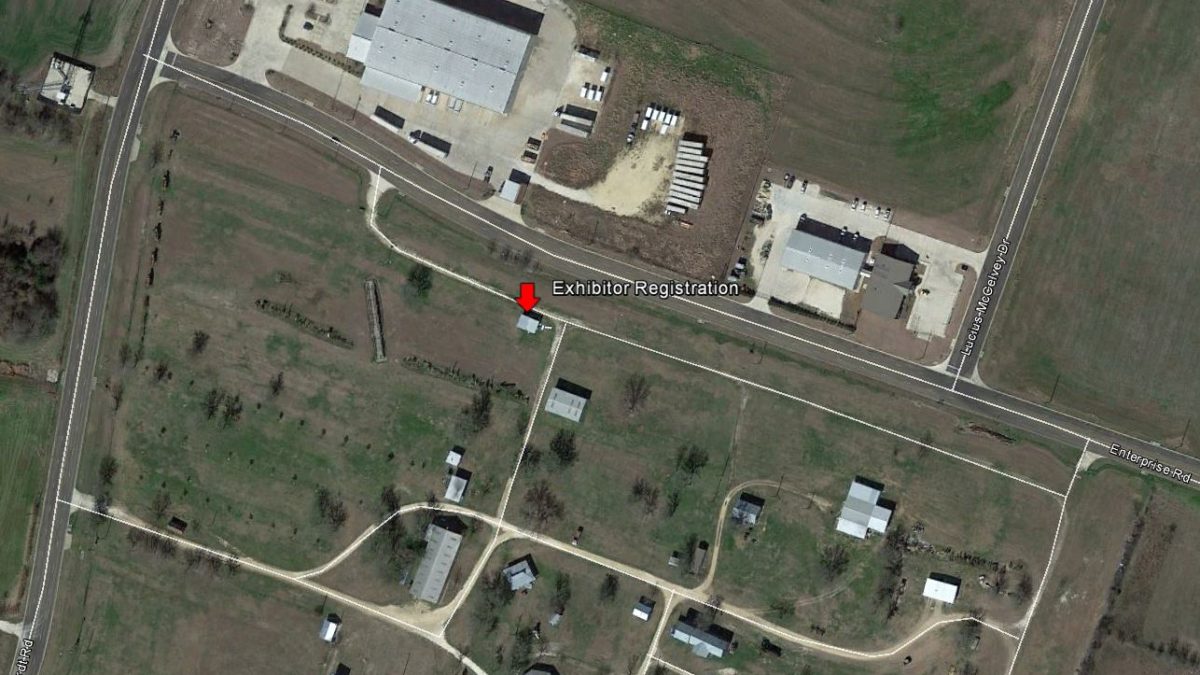 We have multiple level loading/unloading docks that work for most trailers.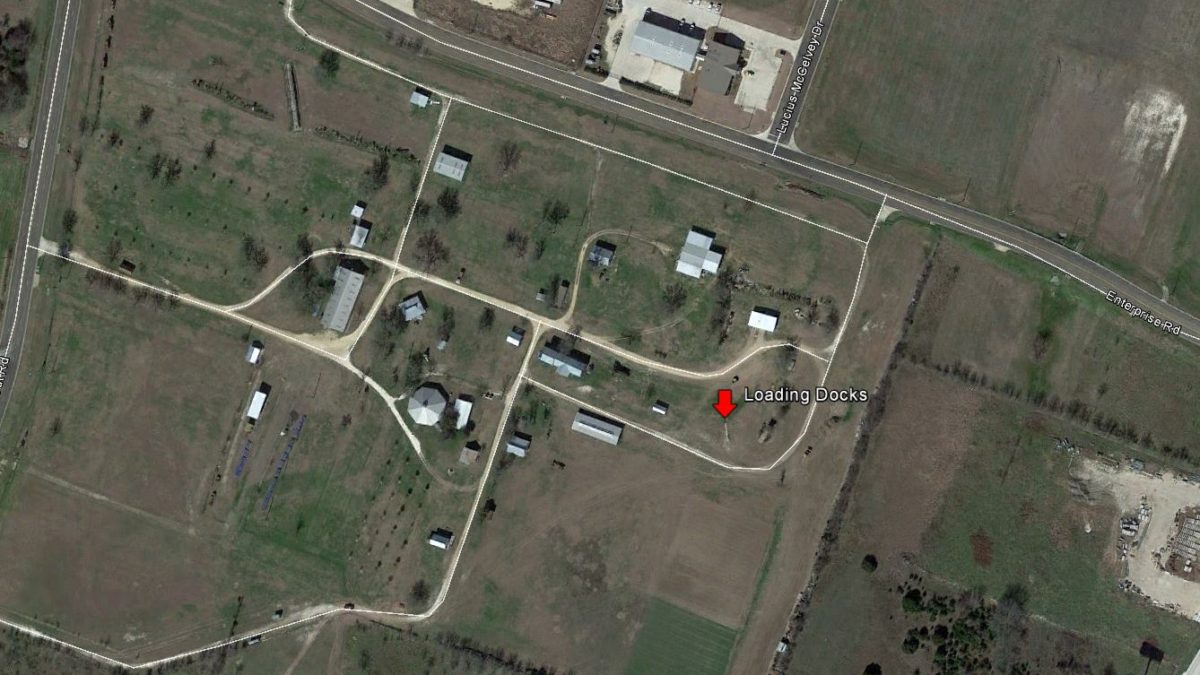 Now, Where to setup?  Generally TEDTEA does not tell people where to go.  If you see a spot you like, put your stuff there.  People will put up ropes to reserve an area for their display.  Please respect the ropes, most people that put up ropes have been in that spot for years.  If you are unsure, ask the officers or other exhibitors, we will find a spot for you.  There are a few different display areas.  See below for an explanation of each.
Restricted Display Area
This area generally has tractors parked in it, but all exhibits are welcome.  Clubs and individuals are welcome to put up sun tents.
Camping/RVs/and trailers are not allowed in this area.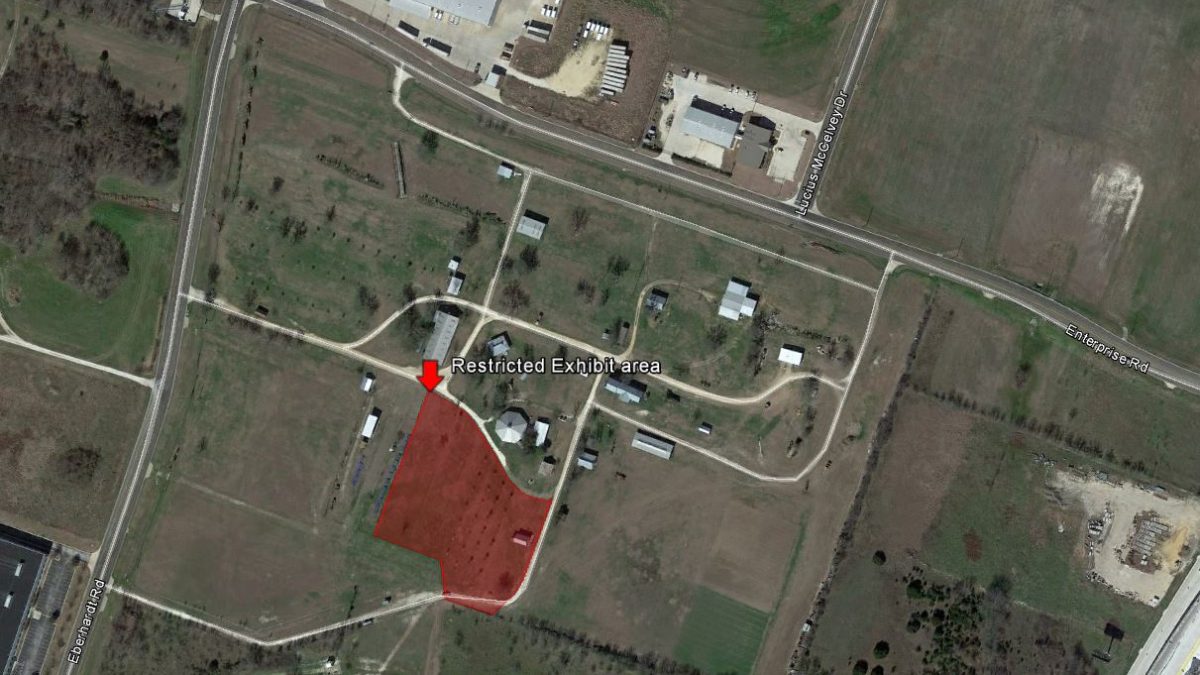 Camping Display Area
This area generally has engines parked in it, but all exhibits are welcome.  Individuals are welcome to camp in their display area.  Exhibits are permitted to be on trailers.
Please be courteous when setting up your display/camp area.