Welcome to the TDTEA Classifieds! Looking for a hard to find piece of equipment? Running out of room in the barn or shed and want to make a little room? Want to buy the tractor of your dreams? Check out our listings or ad one of your own and maybe you'll find what you're looking for!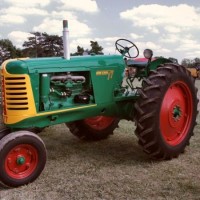 Looking for any decent shape Oliver fleetline or super series tractor (44, 55, 66, 77, 88, 99). Preference towards narrow...
04/17/2013
Temple
Texas
Price: $ 0.00
Disclaimer: Texas Early Day Tractor and Engine Association (TEDTEA) DOES NOT endorse any ads. Nor does TEDTEA provide any guarantee  warranty or promise of delivery (REAL or IMPLIED) on any transactions made as a result of ads posted on this site.